Full name:Rosalie Skii
Any nicknames?:Rose, Rosie
Gender:Female
Age:16
Years at Camp:0
God and mortal parent:Phobos(God)Regina Skii(Mortal)
Date of birth:May 14
Place of birth:San Francisco, California
Appearance(a picture, if you don't have one you could give a description or just leave it blank):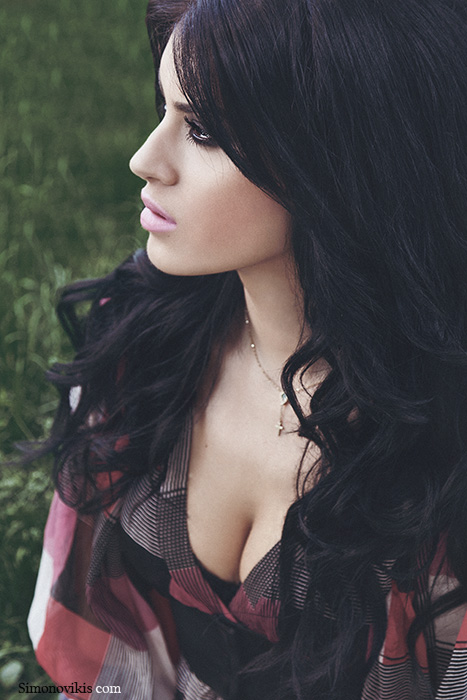 Eye color:Dark brown
Hair(color, length, style, etc.):Slightly below the shoulder curly black hair
Height:5'9
Body type(tall, skinny, fat, etc.):Curvy
Distinct markings(freckles? Scars? Birthmarks? Etc.):She has butterfly tattoo on her right shoulder.
Personality(Are they angry, nice, friendly, unique, violent?):She's nice and friendly when you get to know her but she''s shy at first and can get violent
Style(This is optional:try
http://polyvore.com/
to make it):
http://www.polyvore.com/cgi/set?id=72813043
Powers**:She can make your biggest fear happen in only your vision doesn't always work lasts for up to 20 minutes she can do it makes her extremely tired
Fatal Flaw*:Will abandon who ever with when afraid
Flaws*(2 other random flaws, like sucks at vollyball, is afraid of cats, etc.):Shy and refuses to give up
Weapon(s):cb bow and arrows and a little cb dagger she likes to keep in her purse or strapped to her waist
Pets:none
Talents/Skills:She has pretty good aim, is very flexible.
RP Example*:I lay on my bed listening to my mom arguing with her newest boyfriend. I didn't care to turn on any music the arguments usually were very entertaining. I hear something break as the yelling continued and decided it was time to get out of here before they come up. I quickly jump out of bed and grab my purse which always has everything I need. I then go over to the window and open then proceed to climb out reaching the little ledge closing my window but slip off the ledge. I land on my side hard and painfully but noting broken. I stand up and brush my self off a little hurt from the fall but not much. Looking through my purse to make sure I have money then I decide to go off into town to get a little shopping done.
Biography*:Rosalie lived with her mom in San Francisco for most of her life until the saytr came and got her when she was 16. It was just her and her mom that lived in a pretty decent house with the occasional mother's boyfriend coming to stay. She was very close to her mom and they didn't fight often but when they did it was heated. Whenever she got grounded or was afraid her mom or one of the boyfriend's was going to go after her she would sneak out her window and run off to town and her mom never knew how she got out. She had a decent life at school.
Other Notes: