Full name: Melrose Foster
Any nicknames?: None
Age: 16
Years at Camp: Four months
God and mortal parent: Aeolus, god of wind. And Mary Foster is her mom.
Date of birth: May 17th, 1996
Place of birth: Thedford, Nebraska
Appearance: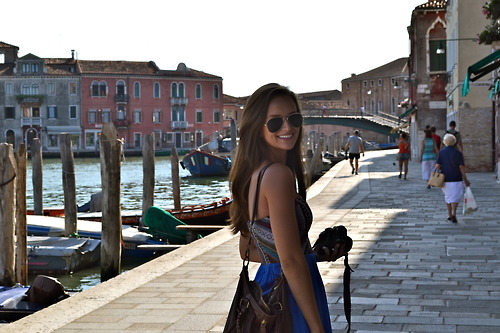 Eye color: Really light green
Hair: Dark brown with waves, goes to the middle of her back
Height: 5'5"
Body type: skinny, average height
Distinct markings: A birthmark in the shape of a heart on her left hip bone.
Personality: She's very friendly and outgoing
Style: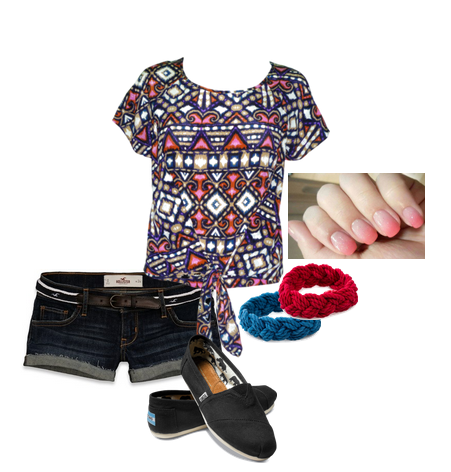 Powers**: Can create wind storms up to 50 miles per hour. They last for a maximum of 15 minutes, she can only do it up to 6 times a day.
Fatal Flaw*: She's very bold, which could easily lead to death.
Flaws*: trusts too easily, over confident in every thing, can't really control her powers when angered.
Weapon(s): Two celestial bronze daggers and a celestial bronze sword.
Pets: None
Talents/Skills: Photography, plays piano, painting nails
RP Example*: I picked up a cute dress from the rack. I was at Forever 21 in New York City, shopping for some new clothes. I walked around the store, still looking. After I had scanned everything in the store, I walked back to the dressing room and tried my clothes on. I kept the dress, a few shirts and a pair of shorts. I mentally added the price of everything together. If I got something else for fifteen dollars or more, I would be spending enough to get the twenty dollars off. So I went back to the front of the store and picked up a skirt I had been eyeing when I walked in.. I grabbed my size and didn't even bother to try it on. I walked to the register, bought my clothes and left the store. What a successful shopping trip.
Biography*: Melrose's dad left them when she turned three. Her mother was devastated and went into a deep depression. Melrose tried to best to cope with it, but just couldn't. Due to her mom acting how she did, Melrose was seldom home. She was usually out partying or blowing money on pointless things. When Melrose turned 16, she began to notice the strange things happening around her.. When angered, the wind would pick up. After a few times of this happening, Melrose realized it was
her
who was doing that. She showed her mother and her mother just shrugged it off, not really caring. So, Melrose went through her mother's things. She found a letter from her father, explaining everything that would happen in the future. There was an address. For "Camp Half Blood." Melrose decided to go there, so she flew out of Thedford the next day, on her way to her new life..
Other Notes: