Azazel Sarin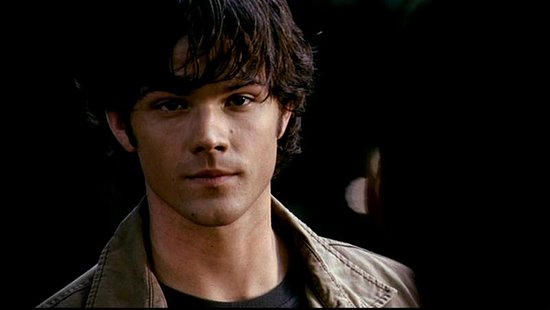 Character Name: Azazel Sarin
Gender: Male
Age: 16
Description: Stands at 5'8" and weighs around 147 lbs.
Spoiler:
God Parent: Ouranos
Mortal Parent: Molly Sarin
Powers**: Aerokinesis - Azazel can do a meddle of things with wind. From creating tornadoes, to flight, to wind bullets, and more. Mainly he deals with the simple stuff but he also uses his powers in other ways, as well. Say to pick up items for instance. Now for a break down of the things he does.
Wind Bullets: Azazel can create baseball sized 'bullets' of wind that are used to knock down opponents. These bullets he uses most often so he can use them about 30-35 times a day with dizzy spells when he gets around to the 20's
Tornadoes: Azazel uses these as a form of defense. The tornadoes he create are miniature, ones that spin in a direction that catches and sends back ranged attacks and blast back close combatants. The number of tornadoes he can make before he actually feels nauseous is 8. His max number of tornadoes he can make is 15.
Flight: Plain and simple for this one. Azazel manipulates the air currents around him to fly. He can fly for a good 2-3 hours with ease and then 6 hours in total with the need to take a good 2 hours long nap.
Picking up items: This is all based on weight. Azazel can, with difficulty, pick up and throw the weight of a car and, with the need of going to sleep very shortly afterward, hold back a falling building. The weight of whatever he is holding back, picking up, or throwing around is how you determine how tired he will be.
Thermokinesis - This is a very simple power that Azazel has. In a nut shell he can basically raise and lower his body temperature to suit the environment he is in. Say he is in the desert and about to die of heat exhaustion. He can lower his body temperature drastically to keep him feeling just fine. And vice versa with a very cold environment. Normally this stuff happens subconciously so Azazel doesn't really have to do anything with it. But he can forcibly change his body temperature to fit how he feels at the time or to try and get himself out of stuff(Like faking a fever for instance).
Hydrokinesis - This is something that is strange for Azazel...but still a plausible ability. See because it is one of the aspects of Atmokinesis, Azazel is able to manipulate the water in the air around him. He can do this near whenever he wants...but not very greatly in degrees. About the most he can do with just purely water alone is fire baseball sized bullets of water...and then create a water whip. Beyond that the only other thing he can do is make a hurricane...but this is limited by the limitations to his tornado creating aspects of Aerokinesis and how much water vapor he can condense in a quick amount of time.
Electrokinesis - Another of those odd abilities that Azazel has. He is able to manipulate the electricity around him. Usually the most powerful thing he can do is summon down about 1-3 lightning bolts. Besides that he is also able to charge his the air particles around his hand or other parts of his body in order to give the appearance that he can shoot form his body at very close ranges, without summoning a bolt.
Personality: Azazel...is an onion so to speak. There are a lot of layers to his personality that in the end most psychologists and thereapists write him off for having one a several mental diseases. Schizophrenia, Psychotic, Sociopath, Insane, and Sadistic being the ones that he has racked up the most of. Azazel in reality does have a mental illness..that being multiple Personality Syndrome.
"Normal" Azazel - Normal Azazel...is the Azazel everyone wants. He is a kind and good humored person that is easy to get along with and friendly to everyone. He hardly gets into fights with any one unless it's a sparring match or in self defense and he has the mentality that he should only use his powers against people that are on par with him.
"Rage" Azazel - Rage Azazel is a pretty straight forward personality. He is an violent person that just wants to hurt whoever angered him.
"Psycho" Azazel - Psycho Azazel is the evil Azazel. He is a smart and sadistic b*stard that uses his powers in unique ways that are designed to hurt people and prolong pain. He has no morals and no rules and doesn't give a sh!t who he targets. So long as he gets to cause pain he doesn't care at all. But that doesn't mean he doesn't know when he needs to step back and rethink on who his next victim shall be and how much difficulty that person will be to kill. And on a side note, the Psycho personality constant insults the Normal personality
"Emo" Azazel - Emo Azazel is the anti-social personality. He is a loner that tries to stick to his own business and try to be invisible to the world. He finds that the world is full of nothing but compassionate and uncaring people so he just doesn't get involved in anything. He'd rather be in a dark quiet place thinking about how stupid society is and trying to understand why on earth people put up with the bullsh!t.
Flaws: Multiple Personality Syndrome
Classic - Too trusting, Necrophobia
Rage - Easily Angered,
Psycho - Sadistic, Insane, Insulting to no ends
Emo - Loner, Uncaring
(No matter what personality is in control, All of them are constantly talking in Azazel's head so he technically has Schizophrenia as well)
Pets: None
Weapon: Azazel's arsenal is as follows:
A CB Bowie Knife:
A CB Sword:
A Two-handed CB Pole Axe:
And
Bladed Nunchuckes:
Talents/Skills: Fighting, Aerokinesis.
RP Example*: The sun broke through the windows of the Demi-titan Cabin, rays of light filling the space and forcing some people to wake up. Azazel was one of those people. Thankfully, Azazel had woken up with his..normal..self and ad a groggy smirk on his face as he got dressed. He stood and left the cabin, walking with his clothes off towards the showers and bathroom. He made no time at all because with his powers over the wind it was like he could teleport near anywhere. While really he just glided across the wind at a very fast pace.
He entered the showers and set his change of clothes and towel down then took off the clothes he slept in and got in. He cut on the water and instantly jumped in surprise at the cold blast of water that his hit face. This was all well and good on it's own..but the cold blast had awoken....the other three..
'Jumpy much?'
His psychotic side asked with a deadly smirk.
"No...annoyed that you're awake you psychotic freak."
'You do understand, you conceited fool, that insulting your psychotic quarter of your mind..is still insulting yourself right..'
His lonely nature butted in..
"Yes I realize that...now do you mind shutting up and leaving me alone?' He asked himself,
'Why should I? There's no fun in being stuck in here...and besides...it's funny to watch people give you weird stares when you talk to yourself..'
The psycho stated.
Azazel merely rolled his eyes. He was glad that the Rage inside him wasn't talking...but then again that part of him didn't do much of anything....not unless Azazel was put into the kind of anger that is would take a tank to stop...and then some.
Anyone that has known Azazel for a long time would know that his mind is fractured between four different personalities...and that three of them communicate and fight for control all the time. Well...mostly his psychotic and normal halves fighting control..his lonely "emo" side and his internal rage just not bothering with taking control until they feel like they can take it easily.
But yes...the talking to himself was a very normal thing for Azazel and anyone that has asked him about it haven't stuck around long enough to get an answer or took the answer he gave in stride and excepted it. It didn't bother Azazel though...he was a freak, he knew it, and he had the mental issues and the freaky powers to prove it. He just doesn't care what others think of him. He's dealt with this since he was 7 he was used to it...meanwhile most demigods die or don't even discover who they really are. Right now...he'd have to say that he'd prefer to be a freak than not know of his father.
Biography*: Azazel's life is one that should've been a simply one. Would've been...if he were mortal. But he isn't, he's a Half-blood...most of you assume demigod, but no...Azazel's father is a primordial God..the king of the Skys, Ouranos. Azazel is a demi-titan, and a powerful one. Not only that..he's got some....mental issues..that he'd rather get rid of. But we'll get to that in a bit, for now it'd be good to tell of Azazel's beginnings rather than jump to the ending of his past.
First off a mythology lesson for those that are illiterate to this. Ouranos was the Father of the titan's....and then his Youngest son, Kronos, turned on him, cut him into pieces, castrating him in the process, and then the Titans rose to power. And from there sh*t panned out and now things are where the Gods of Olympus are running things and it's modern times. But the old Gods haven't forgotten..and certainly haven't disappeared..
Cut to modern day New York city, a young woman by the name of Molly Sarin had just gotten married to her husband Eli Sarin. However things aren't as they seem. Ouranos was watching the wedding, taken up by the beauty of Molly and wishing to seduce her. But because of his castration and the fact that he no longer has a corpral form, he hatched a plan. Once the wedding and the parties were over, Eli and Molly returned home, but all was not well with Eli. His mind had become and virtually his soul itself had become corrupted by the essence of Ouranos and because of this, Eli virtually became the Primordial god for a short time. That night the two slept together and Ouranos had felt her for once. He wanted more so he took over Eli more often, however doing his best to keep the mortal alive. Soon though Molly became pregnant with Ouranos's child and he stopped taking over Eli's now decaying form. When Azazel was born, Eli was crippled and couldn't feel anything from the waist down, Molly didn't understand what was wrong, but Eli's soul was shattered by the multiple invasions from Ouranos and now his body was feeling the effects of this. Soon by the time Azazel had turned two years old, Eli passed away as his body finally gave up survival. He died in his sleep, peacefully. Molly in her grief took Azazel and moved to New York, taking residence in an apartment not far from her cousins home.
The next few years were pretty quiet for Molly and Azazel. Sure the demi-titan had a few problems when he started out Preschool at age 4 but besides that nothing really happened of significance in his life. This since of ease continued up until Azazel was 7 and in the third grade. This was the time when Azazel accidentally discovered his powers over wind. It was just a normal school day, nothing strange was going on. That is...nothing strange was going on that morning. Later on after school along his walk home, he found that he was witnessing a robbery in progress. Azazel was a kind hearted kid at the time, so he wanted to stop the robbery. But then the mugger pulled out a gun and it was aimed right at Azazel's head. His heart raced and he felt like he was about to die. In that split moment it was like his reaction speed shot through the roof because just as the bullet was fired and torrent of wind picked up and the flying piece of metal was redirected at the muggers head. The man died instantly, but no one paid attention to that. They were all staring at Azazel in shock because it's clear that he was the one that redirected that bullet with the torrent of wind. No one knew how he did it, and Azazel didn't let them stop him to ask. He just ran home, and hid in his room, faking that he was sick so that he wouldn't be at school the next day.
Molly's reaction to this was to call a psychologist, a satyr in disguise, that came to the house and did some mental "tests" on Azazel. The satyr recongnized the ancient power within the boy and told Molly to look into the stories of Ouranos, referring to him as Uranus of course for the sake of Molly not starting to wonder what he was talking about. Molly did as instructed, Azazel starting back going to school as well and soon becoming friends with a boy named Marcus, and she found that Ouranos had been castrated and that he was the Original king of the Skies. This made her wonder if what happened to Eli and her son's abilities were connected. She felt it best to trust her suspicions and because of this she kept an even closer eye on her son, trying to protect him from harm and keep his powers from losing control.
However, despite these efforts, which worked for quite some time up till Azazel was 10 in fact, Marcus had his own plans in mind. See Marcus was a brilliant little monster as described that way by many. After being "friends" with Azazel for a long time he recognized the demi-titan signs and eventually started to secretly torment Azazel, screwing with is mind, doing anything that would manage to get the young child to lose his grip on sanity. This done in full when Marcus caused a accident that put Azazel in a coma. This was when Azazel was 11 years and the coma lasted nearly three years. When the child awoke, his mind wasn't all there. It had started to fracture and split apart into the four personalities that he has come to hold today.
Marcus and Azazel returned to being friends, the accident also caused a temporary state of amnesia in which Azazel forgot what Marcus had done to him, and Molly continued to protect Azazel where he could. This thought annoyed Marcus. He wanted to see Azazel completely lose his grip on the world around him, fall into a shattered mess that no one can ever fix. So while Azazel was 14, Marcus took matters into his own hands. One day, Azazel noticed that Marcus wasn't at school, the excuse being that Marcus had a stomach virus, when in reality he was paying Molly a visit. The mentally deranged boy went to Azazel's home, Marcus was an age older than Azazel for anyone that was wondering that, and hit Molly over the head with a lamp knocking her out. When Molly awoke she was handcuffed to the bed wit Marcus sitting in a nearby chair, a knife in hand he examined the blade with exceeding interest. He looked up at her and then grinned as he quickly got to work with his plot. Marcus raped Azazel's mother and then used the knife to rip out her throat. He laughed as he killed the woman and then in her blood wrote a note saying who did this and where he was.
Azazel came home not but an hour later and was horrified by the scene he found. Picking up the note he read the words and when he did the revelation destroyed whatever grip on sanity he had left. He burst into a sprint going to Marcus's home and his rage took over when Marcus's sister answered the door. He shoved the woman in and yelled out Marcus's name. The boy coming down from his room with a snide, sadistic smirk on his face as he saw his "masterpiece" standing before him. He clapped his hands and laughed, snapping at his older sister/legal gaurdian to shut her mouth and then returned attention to Azazel. The son of Ouranos's pupils dialated and he grew the same twisted smirk as his psychotic nature took over and he turned to Marcus's sister. Quickly he pulled out the knife he brought and threw it, embedding the blade in her skull. Marcus got a somewhat impressed look and then he was knocked down by Azazel, another knife in hand. Marcu's final words were, "So I'm Dr. Frankstein and your the monster." To which Azazel replied, "Yeah, something like that." and then Marcus's life was killed.
Soon after Azazel ran. Running for not but a few months before a satyr found him and brought him to camp, where he has been for nearly 2 years. Trying to hide from everyone as his sanity fought for control.
Notes: FC - Jared Padalecki
Queen Elizabeth wrote:

Congratulations, you have been allowed one demi-titan characters from the admins! Sorry it took so long xP but feel free to make your character now, just put a note at the bottom of the form that you were granted the character. Only admin can approve it anyway, but I'd just do it for safety.