Character Name: Scout Mykalea Severian
Gender: girl
Age: 15
Description:
Blonde/Brown hair with long bangs. It's semi-straight with little curls here and there. She has dark blue eyes that just seem to drag you in. But they've got a sad look to them. She is about 5'3". She likes to wear shorts, jackets and band shirts. She also has a long scar on her bicep from when she fell in the woods on a stick, the stick sliced into her skin and she had to get stitches when she was 2. She also has tons of scars on her stomach and legs from when she was 12.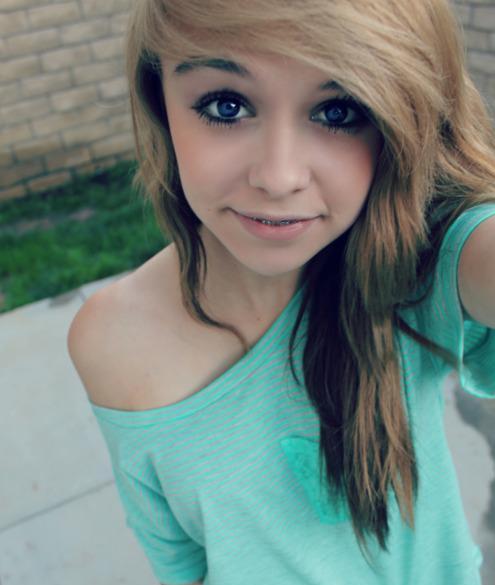 Personality: She's happy most of the time, trying her best to hide her horrible past. She seems very secretive, and it shows, a lot. She's a smart alec, especially when she's angry. She's quite awkward as well. (I imagine it like Spidermans attitude:D)
God and mortal parent: Shu- Egyptian god of space/atomosphere and light. Amberlina Severian
Powers**: Can manipulate gravity. For example, she can lift people up and down by just pointing at them, she decreases and increases the pull of gravity. She can control herself when levitating.
By increasing the pull of gravity, she can pin them to the ground, making them too heavy to move.
She sometimes can make gravity force fields.
Flaws: She gets the hiccups quite often, and whenever she hick ups, she starts to float up into the air and it's hard to get down. She believes in fairness during a fight, so if she's fighting someone weaker than her, she will lower down her powers to they extent. If she's going too long trying to hold someone down on the ground, trying to block something from getting in the force field, etc. Her nose, ears, or eyes will start to bleed. If she over uses her powers she will pass out. She's EXTREMELY awkward and shy. During conversations she may sweat, or stutter or bite her lip till it bleeds or trip out of no where. She has an act to take out revenge on people.
Also, Scouts powers are still slowly developing.
Haunted with nightmares from her past.
Self conscious about her cuts on her stomach and legs.
She can only levitate about 6-12 times a day, lifet people up and down about 20-26 times a day. She can keep a person on the ground about 6 times a day.
Also it is possible to dodge her mulitiplating gravity, just step out of the way fast enough.
Pets: none.
Weapon: A 4 inch bronze sword, with a black leather handle. The sword has a light blue streak that makes it look like it is cracked and the inside is blue. But it is painted. It's a ring on her finger that has a pearl on it. She twists it and out pops the sword.
Talents/Skills: Scout likes to read, it's one of her favorite things. She's quite smart for her age, she reads at a college reading level. She loves writing, it's one of her dreams to grow up and become a writer.
RP Example*: I sighed taking a deep breath, looking around the camp. I felt.. Wrong here. I didn't like it, it was different. Then again, I was different, so it wouldn't matter. My nose twitched, my eyes watered. This was ridiculous, I want to go back home. Oh, wait. There's no home to go to! I took another breath and headed into the big, blue, house.
Biography*: Scout had perfect parents, perfect siblings, a perfect life. But that all changed when she was eating breakfast one morning before school when she was 12. She was just chewing on here cereal like it was no big deal. She was looking at the cereal box, playing the games on the back of it. But she finished it, but she wasn't finished with her food. She ignored her younger brothers that were screaming and yelling and spilling granola bars all over the table. Usually she would laugh, but she was too tired. Scout was up all night thinking about when she got angry at her teacher and her teacher just fell to the floor screaming about how she felt like she was being crushed under a rock. But really it was invisible air, when the medics came and took her away. Our principal told us we would be getting a new math teacher while Mrs. Igston would be getting institutionalized.
The problem was I knew I had done it, and the guilt had killed me through out lunch. My friends kept trying to get my attention, but I just spinned my spork through my food, un amused. I eventually told the principal and he just laughed and patted me on the back and told me to go on home. That everyone knew Mrs. Igston was a little loopy. I just laughed and nodded, agreeing with him. But- she wasn't loopy. It was true.
She yawned, and looked at the milk carton sitting on the table, her eyes widend when she saw the picture of a little girl names Sydney Madams on the back. It looked just like her, she even had the same scar on her bicep. Her mouth dropped, and Scout's half eaten cereal dropped out of her mouth and back into the bowl.
"MOM." She screamed, even if that was her real mother, in which. she didn't believe, now. Her brothers just looked at Scout as she got up and ran upstairs to the bathroom where her mom was getting ready for the day. She showed her the milk carton and her mom ended up looking worried. She went and got Jeff, her husband and Scout's supposed father. They told her really what had happened. When she was 3, she was running around on the streets, bleeding, brusied and with hand prints on her arms. They knew right away someone had beaten her. She was crying as well, screaming actually. So, they brought her home and kind of- kidnapped/ adopted her. They were going to tell her this when she was older, but Scout found out too early. Scout got up screaming and crying about how her whole life was a lie. About how she was going to find her real mother. She packed her bags quickly and her fake parents chased after her as she ran out of the house. She just ran and ran and ran until she reached the woods. She eventually just sat and cried, and cried. She cried for three days straight, her eyes swelled and her ribs were starting to show, even if she was skinny enough already. She got up and decided to head towards the road and got back home, but she didn't know where she was.
Scout, she decieded to walk to the nearest gas station or something. While walking, a pick up truck stopped by her and a nice lady opened the passenger side door.
"Do you need a ride miss?" Scout new not to talk to strangers, but she needed help, food and just a nice person to do this for her. She nodded and got inside the truck, she smiled at the lady and the lady smiled back. But- that didn't end well. Everyone knows you should never trust strangers.
-Scout was kidnapped for a year and she eventually broke free from her prison. The lady who picked her up was a mans mother who was nuts. The man was obsessed with little girls, no not in a sick way. But in a 'I want a daughter, and a daughter forever'. The 2 were nut jobs, and kept Scout locked up in a basement. But, they spoiled her, but spoiled with dolls, and tea cups and doll houses. So, she was pretty much kidnapped for a year. When she never cooperated, the man would hit her, and tie her up. He'd give his mother a knife and have her cut, cut's all over Scout's stomach and legs for punishment. Eventually after months she acted like a perfect daughter, but she would cry herself to sleep most nights. One day 5 months after she started cooperating, Scout just couldn't take it. She actually CRUSHED the two the floor and left them there until she got out of the house and was able to run.
Eventually, Scout was found by a certain satyr. She was now at camp and she was going to start over. A new life.
Notes: She's been at camp for 2 years.